PELENG SF-12 Actinometer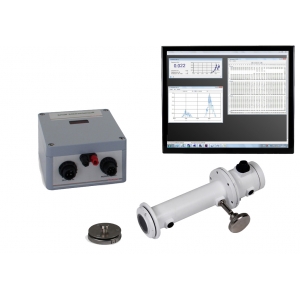 CAPABILITIES
Direct solar irradiance measurement in 0.3 to 40.0 micron range.
COMPLETE SET
sensor unit with cover;
three-channel electronic unit (optional);
diaphragm;
special wrench;
installation kit;
software;
PC (optional).
CERTIFICATES
№ 11059 issued by the State Committee for Standardization of the Republic of Belarus;
№ 71169 isssued by Federal Agency on Technical Regulation and Metrology (Russian Federation).
Specifications
Spectral range, micron
0,3 ÷ 40,0
Irradiance range, kW/m2
0,04 ÷ 1,10
Permissible nonlinearity
± 0,01
Conversion factor, mv m2/kw, min
6
Output resistance, Ω, max
30
Response time, s, max
30
Permissible main relative irradiance error, %
± 3
Ambient temperature induced permissible additional irradiance error, per each 10°C of temperature deviation from 20°С, %
± 1
Power supply voltage (50 Hz ), V:
- electronic unit

24,0 ± 2,4
Overall dimensions, mm, max:
- sensor unit
- electronic unit

180 × 90 × 70
185 × 160 × 95
Weight, kg , max:
- sensor unit
- electronic unit

1,0
2,4
Operation environment:
- ambient temperature, °C
- relative air humidity at +25°C, %

-50 ...+50
98