S-01 Automated Weather Observing System (type 2)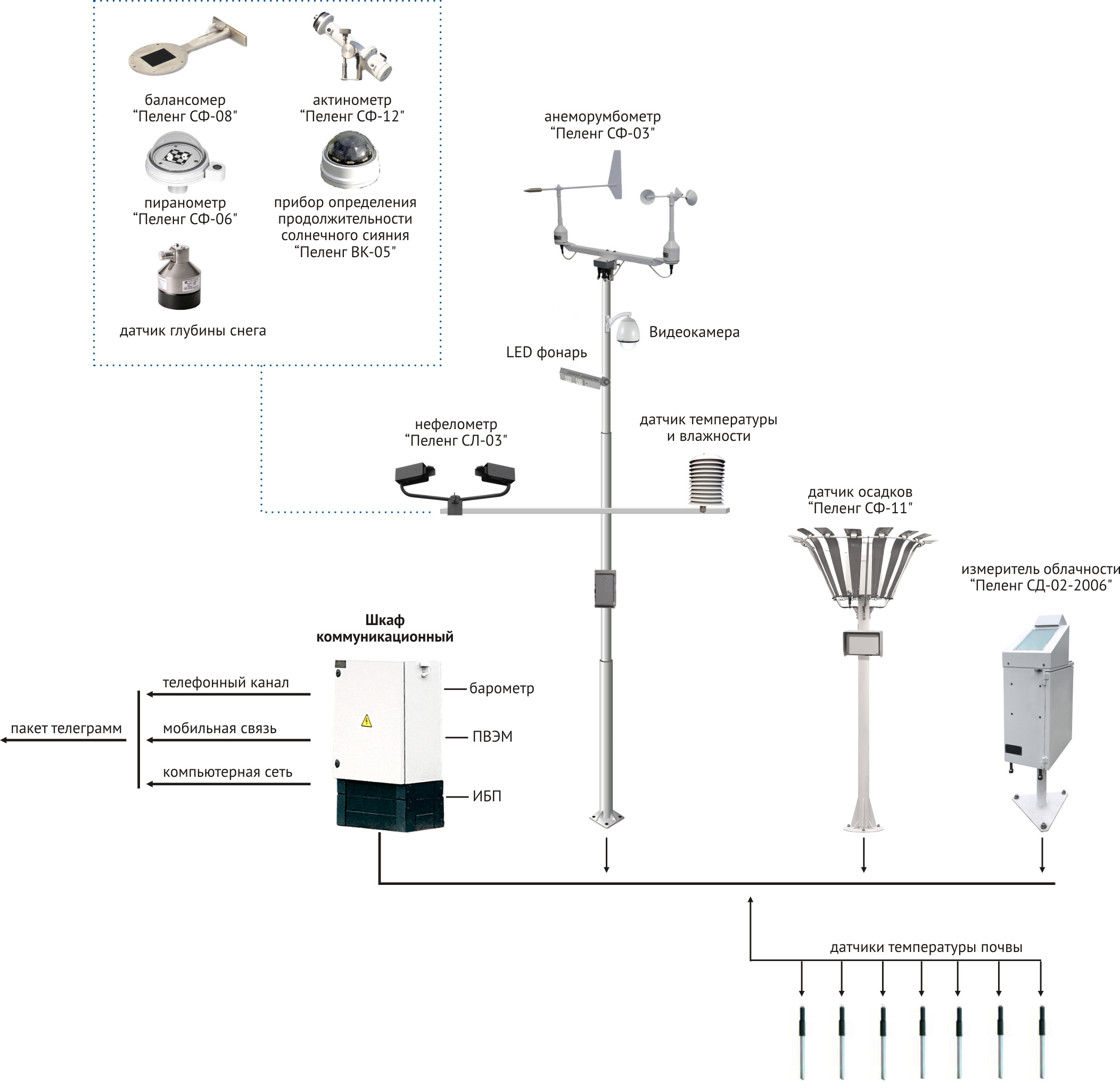 CAPABILITIES
continuous collection and processing of data from weather sensors (manual input of non-measured parameters is available);
issue of standard and warning messages;
transmission of messages to meteorological centers via landlines and e-mail;
data exchange with weather observer automated workstation software;
issue of regime summaries;
storage of: internal meteo information, messages, and regime summaries.
COMPLETE SET
communication box with PC, one UPS, external modems and barometer;
air temperature and humidity sensor;
soil temperatire sensors;
video camera;
LED Lamp
ММ-1 Meteorological tower with the lightning rod and winch.
CERTIFICATE
№ 12505 issued by the State Committee for Standardization of the Republic of Belarus.
Specifications
Sensor options for S-01 AWOS:
PELENG SF-03 cup anemometer and wind vane;
PELENG SL-03 nephelometer;
PELENG SD-02-2006 ceilometer;
HMP 155 air temperature and humidity sensor;
PELENG SF-11 precipitation gauge;
BRS-1M barometer;
PIT-01 soil temperature sensors;
snow depth sensor;
PELENG VK-05 sunshine duration sensor;
PELENG SF-06 pyranometer;
PELENG SF-08 net radiometer;
PELENG SF-12 actinometer.
The number of sensors is determined by the customer
(in accordance with WMO requirements).
Connection scheme