AMIS-PELENG SF-09 Automated Airport Weather Station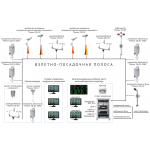 CAPABILITIES
Processing, storage, and visual display of meteorological data on airport weather conditions. The station collects information from its sensors, provides aviation personnel and pilots with continuous reports on current weather conditions, and helps to ensure safe landing and takeoff. Compliant to ICAO standards for all types of airports including CAT I, CAT II, and CAT III
COMPLETE SET
central unit (control rack with primary PC and backup PC, one UPS, one printer, external modems and two BRS-1M barometers)
digital displays (any quantity per user requirements);
software;
sensors*:
-- air temperature and humidity sensor;
-- PELENG SD-02-2006 ceilometer;
-- PELENG SF-01 transmissometer;
-- PELENG SL-03 nephelometer;
-- PELENG SL-02 background luminance sensor;
-- PELENG SF-11 precipitation gauge.
*- The number of sensors is determined by the customer
(in accordance with ICAO requirements).
CERTIFICATES
№ 10833 issued by the State Committee for Standardization of the Republic of Belarus.
№ 71163 isssued by Federal Agency on Technical Regulation and Metrology (Russian Federation).
№ 384 issued by Interstate Aviation Committee (IAC) Airport and Equipment Certification Committee.
№ 2720 Section of Federal Information Fund for Uniformity of Measurements in the Sphere of National Defense and Security.
Airport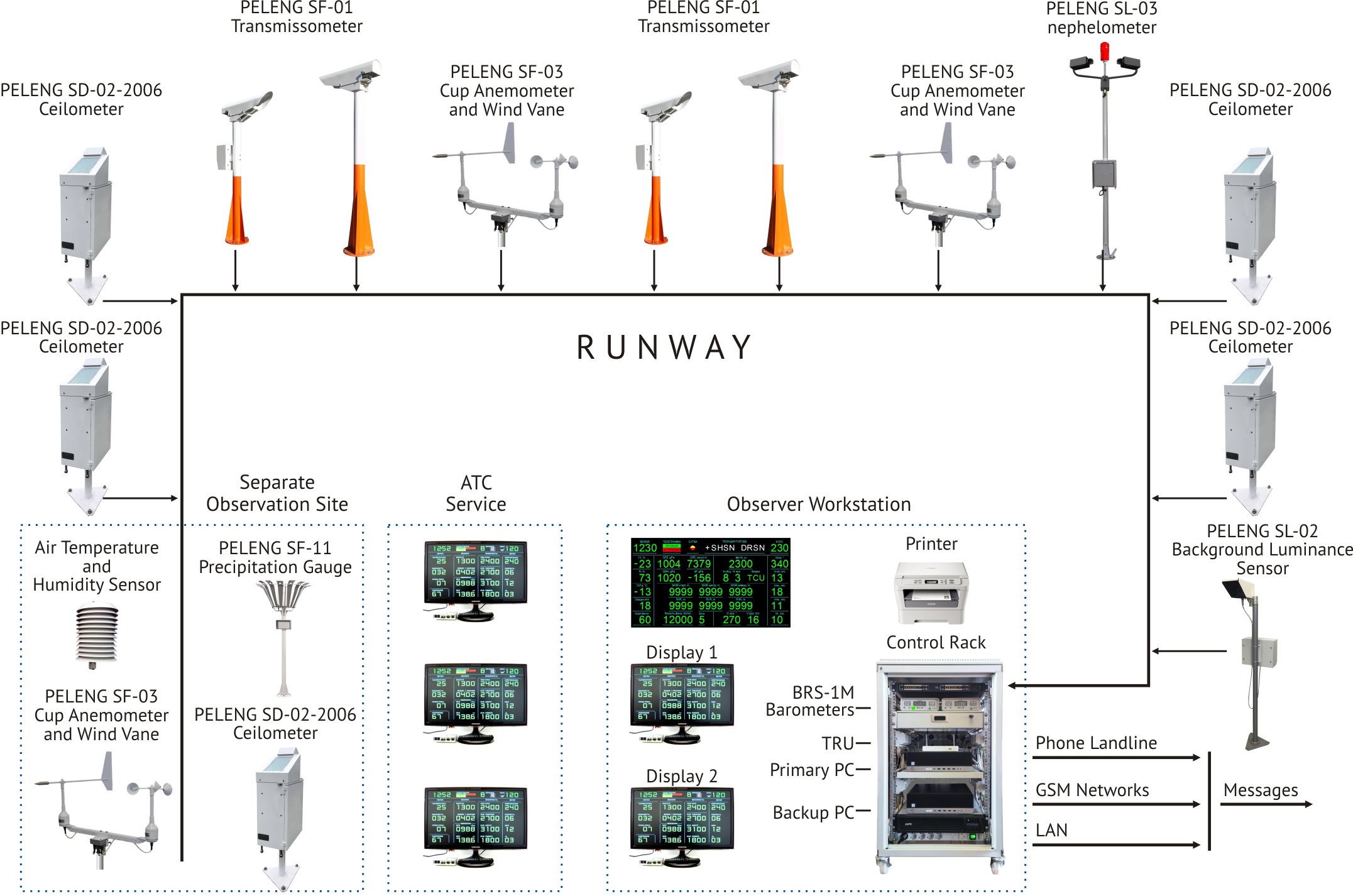 Helipad